Natural Fertility Center of Pennsylvania
Meredith Murphy, L.Ac., MaAC, DiplAc
215 W. Church Road, Suite 112, King of Prussia, PA 19406
610-265-1827 · Contact Us · Driving Directions
Testimonials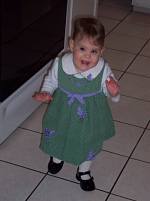 I began my acupuncture treatments with Meredith after two years of unsuccessful fertility treatments. I must admit that I was skeptical but heard that acupuncture helped to increase the chance of pregnancy, so I figured that I would give it a try.

I was skeptical before my first appointment and almost didn't go but I did and I am so glad that I did. This particular fertility round was approximately 8 weeks and I had acupuncture during that period. I did get pregnant that cycle and I remember my fertility specialist saying that it was a perfect cycle. I do believe I wouldn't have my beautiful little miracle without Meredith's help. I only wish I had started sooner.

And to add to the benefits of acupuncture, I noticed minor aches and pains faded and my mood was much better than it was during previous cycles. I did physical therapy for 6 months for a bad knee but just a few weeks of acupuncture made it feel so much better.

Wendy D.


---
"When you decided to get pregnant you need to have your life under control. I was trying to get pregnant but I did not realize that the daily stress, related to work primarily, was affecting my chance to conceive. Previously, I had a surgery to remove three cysts and after that I began acupuncture with Meredith. I went to only five sessions of acupuncture when I discover I was pregnant.
I have a beautiful and healthy baby boy, and after this experience I will recommend acupuncture to anyone. Meredith is an excellent and dedicated acupuncturist and I will continue with her.... Thanks!!!
Mia- Pennsylvania
---
" I had been suffering with infertility for 5 years and it was getting the best of me. A year ago my husband and I started fertility treatments, which were all unsuccessful and unexplained. I was referred to Meredith by my fertility specialist. I was told that acupuncture could possibly increase my chance of conceiving. If it were not for my fear of needles, I probably would have called her that same day. It wasn't until we decided to go ahead with IVF, that I rang her. She helped ease my fear of needles right away. Acupunture has affected my life in such a positive way. I tend to be a person who internalizes stress. My stress would melt away after her treatments. The relaxation points and fertility points were very helpful in going through IVF. I felt stronger and more balanced. IVF was a success and I am currently expecting twins. I believe it was with Meredith Murphy's excellent technique and experience that truly helped my body to concieve".
Thank you so much!!!
Nyssa C.
---
"I landed at The Natural Fertility Center for help with fertility issues. My husband and I had been trying to conceive for nearly three years, to no avail. The cause wasn't readily apparent; my husband and I both had borderline issues. We were seeing a reproductive endocrinologist (fertility specialist), and had done three unsuccessful IUIs (intrauterine inseminations) with Clomid. Rather than try IUI with injectibles, we decided we'd jump right into IVF (in-vitro fertilization) - but not without trying some alternative methods, first; IVF would be our last resort. We both took a variety of vitamins and supplements, sought help from a chiropractor, had psychic readings and healings, and did a lot of praying, and we still weren't pregnant. I'd read some convincing information on the internet about acupuncture for fertility, and came upon Meredith's website. Since she seemed to specialize in fertility-related acupuncture at the time, I figured I had nothing to lose - and potentially a lot to gain! Meredith treated me repeatedly over a three month period, and yet I still did not conceive. My husband was willing to try acupuncture, too, and found it terrifically relaxing - and yet we still did not conceive. The time came that we felt it necessary to pull out the big guns. We scheduled our first IVF treatment for January 2006. Meredith treated me a few times before the egg retrieval, and again before the transfer - I was all in favour of anything that might help the IVF "stick." Well, here we are, eleven months later: my husband and I are blessed with a son, Zachary. We can't know for sure whether the acupuncture did the trick, and I'm not sure I'd want to try again without it. If nothing else, we really enjoyed Meredith's laid-back attitude and great sense of humour! Thanks, Meredith."
Jenn B.
East Norriton, PA
---
Migraines. Stress. Migraines. Fatigue. Migraines. Just about every single day I experienced these issues, often to debilitating extents. And I'd tried everything from counseling to massage to pills, but none of it worked. When I finally got tired of feeling like a pharmacy I took a good look at my needle-phobic self and decided "What the heck?", it definitely can't be any worse and scanned the phone book and web for acupuncturists in my area. I called a couple but just didn't click with them, until I reached Meredith. She was casual about it all, but obviously knowledgeable, so I made my appointment. It wasn't an overnight cure, but what true remedy is? By the time she was done, my headaches had been reduced by about 80% - not bad for working in one of the most stressful jobs and negative environments I've ever had! There were days when I walked in cringing and left smiling. Even if the pain wasn't completely gone, it was manageable and the experience so soothing I couldn't help but feel better. And honestly, Meredith cracked me up. After all, how many doctors or therapists have you ever heard say "Ooooh yeeaahh" when you asked them if that particular point or treatment would hurt?? But Meredith did, and after that hand clench and "Ouch!" I could never help but laugh when she said "See? Told you!". But don;t get me wrong, acupuncture overall is relatively painless - and frankly, I always found the points that hurt the most were the ones that needed treatment the most and felt the most well afterwards. And there was absolutely NOTHING like lying there feeling whatever pain there was at the pinpoint, along with the tension and aching, then going away feeling the swirls of energy as they went through my system, feeling rejuvenated, comforted and soothed. I kid you not. It was wild.
I also got pregnant with Meredith's help. When my husband and I decided to try she started doing fertility points for me. I was pregnant in 2 months. Granted, I was healthy, but I was 33 and under enormous amounts of stress (did I mention my absolutely wicked boss and miserable job?), and am convinced the acupuncture helped prompt my system conceive and maintain a healthy pregnancy. But treatments didn't stop once we succeeded. There was nausea to deal with and feeling tired all the time and worrying whether everything would work out all right. She had points for it all. And that one on the very top of my head - that was awesome. Feel-good central! Later on, there were also mornings I would wake up and could barely walk for my daughter's positioning (she LOVED to press her feet up against my spine). Multiple hot showers and massages later, I was rarely much better. Until I went in. Meredith was excellent at fitting me in those days and I always left pain-free. And I mean completely, absolutely, 100% pain-free!
I can honestly say, without hesitation or reservation, that if I still lived in the area, I would still be seeing Meredith for treatment. Even though all is well, I am a definite believer that acupuncture can only make things better. Seems the Orient has had it right all along!
Make your appointment! Come in! For those budget-consciousness like me, please believe me when I say it is worth every penny and is one of the best investments you could make. You won't regret it!
J
---
"I had been trying to conceive my second child for almost 2 years-I had been diagnosed w/ PCOS & had very irregular cycles. I decided to try acupuncture to see if that would help & after less than 6 months of treatments from Meredith, my cycles became more regular than they had been in years-soon after I got pregnant naturally-even after going through several low-invasive fertility treatments- my son is now 4 months old!"

Rachel R.
---
"It is important to me to have an acupuncturists that is caring and sensitive to my health concerns. Meredith has made me feel very comfortable and at ease during my treatments. Her office and treatment rooms are welcoming and offered me much needed solitude and serenity. After experiencing many stressful drawbacks in my reproductive health, acupuncture has helped me relax, and Iíve learned to be patient with my healing and recovery back to health. I always leave feeling relaxed and hopeful. Meredithís treatments have also helped alleviate a chronic mid-back pain that Iíve had for 2 years now. After seeking the help of 2 orthopedic doctors, and a chiropractor, I have only experienced lasting relief with Meredithís acupuncture treatments."
A.S
---
"I began acupuncture treatments several years ago at my mother-in-law's suggestion. She was being treated for chemical sensitivity/allergy issues, and found that she was improving greatly. I was trying to get pregnant and was not ovulating and also had irregular menstrual cycles. The fertility clinic suggested we try invitro fertilization (IVF) and while going through this process, I was getting acupuncture treatments. I got pregnant with my daughter Jennifer (now 3-1/2 years old). When we decided we wanted more children, we didn't have a choice but to try IVF again, so I told my husband that I wanted to start acupuncture treatments again this time around. We went for that first ultrasound and found out we were having twins! Carolyn and Lindsey are now 5-1/2 months old.

IVF is so stressful, and I believe that acupuncture kept my body in balance throughout the process - physically and emotionally."
---
From Acupuncture Today Magazine:
Idaho Couple Credits Acupuncturist for Son's Birth
For many couples, the inability to conceive a child can have a negative effect on their relationship. Lisa Stokes and her husband Travis were one such couple, having tried for more than a year to produce a child, all to no avail - that is, until Lisa turned to acupuncture for help.
"Nothing else had been working," explained Stokes. "My sister told me about acupuncture, and I thought, why not? It's a lot cheaper (than fertility drugs), and there are no bad side-effects."
Stokes, a native of Payson, Utah, contacted Dr. Ming-De Yu, an acupuncturist in Provo. After a detailed history, Dr. Yu began treatment by inserting extra-fine needles into Lisa's ears, arms, stomach, legs and back, which corrected an irregular menstrual cycle. A few sessions later, Lisa was pregnant and eventually gave birth to a healthy, dark-haired boy named Isaac. The Stokes believe acupuncture was the key factor in Lisa's ability to have a child, and they regularly travel from Idaho to Yu's clinic for care.
"I think it worked for me when Western medicine hadn't helped," Stokes said. "I wasn't sure at first that it would work, but I knew it felt good," she added, noting that the treatment felt so relaxing, she would occasionally fall asleep while being needled.
While acupuncture has been used to treat infertility and other conditions for thousands of years in China, it is still viewed with skepticism by some in the U.S. Dr. Yu's results with the Stokes, however, have convinced at least two people of its validity.
"This is our miracle," said Travis Stokes, holding up his son as he talked. "He's made us believers."