QUINN & WILSON, INC.
present:
---
---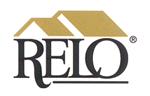 Professional Relocation Assistance Worldwide Networking
As a member of RELO/inter-City Relocation Service we're part of a network of relocation experts who represent over 9500 communities in this country and overseas. RELO members are Realtors selected because of their professional ability, integrity and experience in handling real estate problems for families moving from one city to another - or just around the corner.
---
Our Relocation Department works for you at no extra COST.
Since our membership in RELO is based on peer review, we work extra hard for you so that we can continue to extend our customers the benefits of our membership.
---