About:
OUR MARKETING AREA
---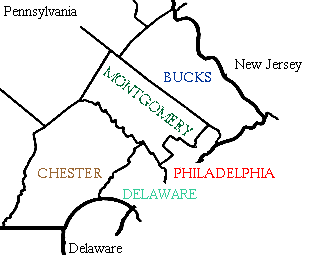 Located in the northwest tip of Montgomery County, one of Pennsylvania's most prosperous and desirable counties, the Upper Perkiomen Valley has some of the most beautiful scenery in the world. There is easy access to Rt. 63 (Sumneytown Pike), Route 663 (Layfield Road), and Route 73 (Big Road). The Lansdale/ Kulpsville interchange of the Pennsylvania Turnpike (northeast extension) is only eleven miles away, and it is only minutes to the Quakertown interchange. The Route 422 Expressway to King of Prussia is also within minutes.
Other areas which are easily accessible from the Upper Perkiomen Valley include Great Valley, Collegeville, Montgomeryville, Allentown, Reading, and Philadelphia and its suburbs.
Upper Montgomery County is full of places to go and things to do. The Upper Montgomery County Park System offers picnicking, boating, fishing, tennis, ice skating, camping and hiking and bridal paths. Equestrians come from all over to enjoy miles of beautiful trails. The Unami Creek is stocked with trout for anglers from far and wide. Doe Mountain and Spring Mount ski slopes are popular winter retreats.
There are numerous camps in the area, including Camp Hart and Camp Delmont scout camps and Camp Green Lane. Flea markets and antique shops are abundant, Skippack Village being perhaps the most famous. The area is rich in history with many historic sites open to the public. The Quakertown Farmers Market and Zern's Farmers Market and the Perkiomenville Sale are popular attractions. Summer Theater is also frequented by many. Travel an hour or so south to Philadelphia, or about the same distance north to the Pocono Mountains.
---
--Click here to request help--